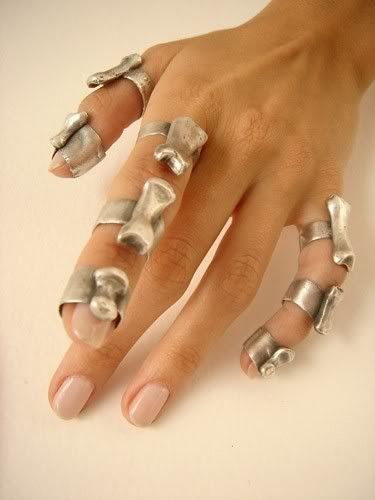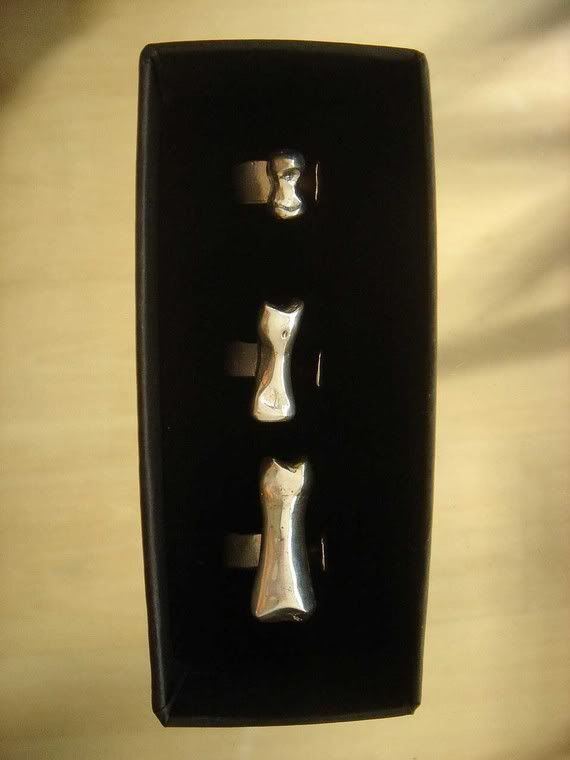 Images from Etsy
Bought these great rings a while back that I've been meaning to share.
I'm inexplicably drawn to anything to do with the skeletal form and the way these mimic the bones in your finger is really striking.
In a "sucks to be me" moment I seem to have misplaced the small tip ring already.
To further my woes it appears this seller has abandoned her Etsy post.
Boo-urns.
- SARE -